| | | | |
| --- | --- | --- | --- |
| | | | |
| | | Programs and Services | |
| | | Health Care Navigator | |
| | | Head Start/Early Head Start | |
| | | Employment/Training Services | |
| | | WIC | |
| | | Family Assistance | |
| | | Secret Santa | |
| | | Heating/Cooling Assistance | |
| | | Housing Services | |
| | | Senior Services | |
| | | Transportation Services | |
| | | Development | |
| | | | |
| | | | |
| | | | |
| | | About Community Action | |
| | | News | |
| | | Reports | |
| | | Community Resources | |
| | | Contact Us | |
| | | Frequently Asked Questions | |
| | | Community Action Links | |
| | | Employee Links | |
| | | Home Page | |
| | | | |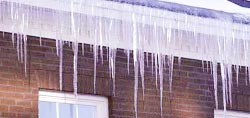 Heating/Cooling Assistance

Home Energy Assistance Program (HEAP), Regular HEAP
The Home Energy Assistance Program (HEAP) is designed to help low income families meet the high costs of home heating during the winter months. Applications may be completed by the applicant him/herself and mailed directly to the state or by coming in the Washington-Morgan Community Action offices and working with a case manager.


Click here for more information on the HEAP program.


Click here for a HEAP program application.


Winter Crisis Program (WCP)

The Winter Crisis Program can prevent disconnection of heating utilities and restore heating services to households that have been disconnected. WCP can also pay for an emergency delivery of bulk fuel when the supply is down to 10 days or less. Households can receive WCP assistance one time per program year.


Summer Crisis Program (SCP)

The Summer Crisis Program provides assistance to eligible families to offset high electricity costs associated with the summer cooling season.



Applicants for SCP assistance must be 60 years of age or older or have a documented breathing problem.



Applicants for all three programs must have household income at or below 175% of the federal poverty guidelines according to household size.